Earliest hotel-related memories?
I lived and breathed hospitality as far back as I can remember. Being born into a family of Greek hoteliers, my childhood unfolded against a backdrop of hotels. I experienced my life in its most beautiful and raw form. It was the time when I was enjoying each little joy without any care or worry on my mind. Those memories shaped my life. Becoming a hotelier has been my dream since I was a little girl.
What is your approach to hospitality?
Our goal has always been to appeal to genuine travelers, those wanderlust seekers who dislike anything pretentious and want to unwind in places where they can be themselves. The basis of Greek hospitality is formed by this warmth and sincerity, as well as the simplicity that characterizes the Cycladic architecture.
Describe your hotels.
We wanted to create an intimate yet private boutique [experience] offering an inviting world with a wood, stone, and sisal design scheme that merges magically into the landscape.
Best part of your job?
When repeat guests visit us each year.
If you weren't a hotelier, what would you be?
A photographer who travels the world.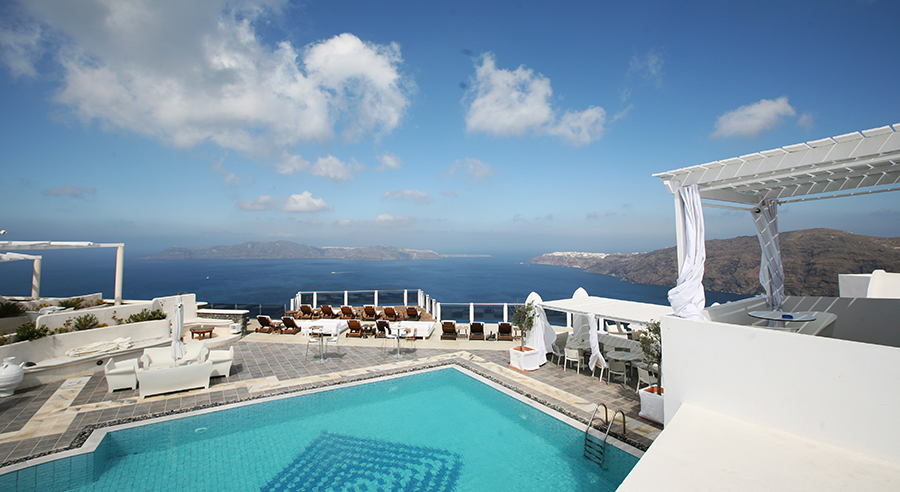 Favorite thing about Greece?
The sun, the turquoise waters, and the sandy beaches.
Your properties are located in a beautiful area, but what is your personal paradise?
I enjoy visiting Asia because of its nature, amazing food, and friendly people.
Dream project?
Rocabella Athens because I love the urban scenery.
What are your must-have travel accessories?
My GoPro camera, sunscreen, and a good read.
Greatest lesson learned?
Being honest, authentic, and genuine is the key to success.
What's next for you?
At the present time, I am focusing on my family as we just welcomed twins.
This article originally appeared in HD's May 2021 issue.
More from HD:
Onefinestay Announces Global Expansion Plans
Dexamenes Seaside Hotel Pays Homage to its Grecian Roots
The 17th Annual HD Awards Project Finalists
The post Getting to Know Hotelier Roy Kalfopoulou appeared first on Hospitality Design.