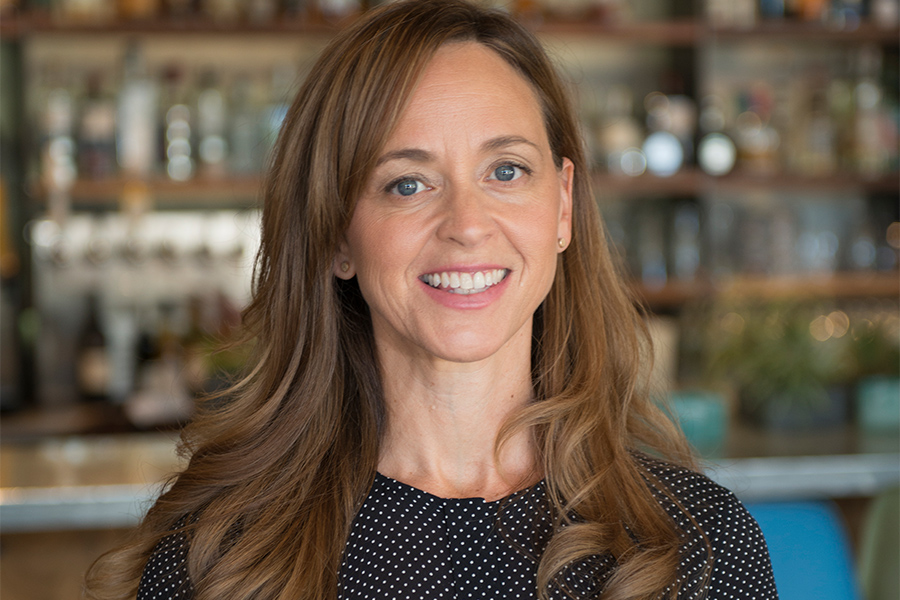 In the mid-1990s, when Merritt Sher was plotting the Hotel Healdsburg in Sonoma County, California, the city—now the embodiment of urban-meets-agricultural wine country splendor—was still under the radar. But Merritt, who passed away in 2018, was a real estate visionary whose projects reflected a desire to revitalize communities. The property was developed as a brazen alternative to the region's abundance of frilly B&Bs. Compelled by the idea, his daughter Circe left her job with the San Francisco mayor's office and joined him in 1998.
After studying cultural anthropology and working as a music promoter at the University of California, Berkeley, Sher organized international trade missions for the city of San Francisco. "I stayed at fabulous places, and I saw how people practiced hospitality around the world," she recalls. Those insights from abroad, coupled with her event-producer mentality, primed Sher for her new career. "When you're running a hotel, you're basically planning an event every day," she adds.
Hotel Healdsburg opened in 2001, the same year the Shers founded Piazza Hospitality with partner Paolo Petrone. Buoyed by a Design Hotels designation, the chic Hotel Healdsburg, and its Charlie Palmer-helmed restaurant Dry Creek Kitchen, helped put the wine town on the map as a destination for a younger demographic.
This rising interest propelled the company to expand its Healdsburg footprint with the LEED Gold h2hotel in 2010 and Harmon Guest House in 2018, followed a year later by the resort-inspired Hotel San Luis Obispo (SLO), the brand's inaugural Central Coast venture. Back in Sonoma, Hotel Sebastopol is in the works, which Sher hopes will be able to accommodate longterm rentals.
Each hotel under the Piazza Hospitality umbrella has distinctive design components, like the front desk fashioned out of a fallen eucalyptus tree at Harmon Guest House and the moon gate living wall that welcomes visitors to Hotel SLO. Along with David Baker Architects, a collaborator from the beginning, Piazza Hospitality has joined forces with Frost-Tsuji Architects, Marie Fisher Interior Design, Jen Gadiel Interior Design, and Gensler to conjure the spirit of "the small, modern European hotels I loved," but through a West Coast lens, says Sher.
Environmentally minded, the hotels encourage guests to partake of cycling trails and river ecology tours. But just as important as a connection to nature is a commitment to showcasing works by California artists. Consider the serene cloud paintings by the late Wade Hoefer that grace Hotel Healdsburg, Sabine Reckewell's sinuous 3D sculptures in the Harmon Guest House lobby, or Leo Bersamina's installations of handpainted driftwood that brighten guestroom corridors at Hotel SLO. That energy will be echoed in Hotel Sebastopol, where Ned Kahn will create an illuminated canopy of wind-activated panes resembling a pool of water. As Sher explains: "We like to connect locals and visitors in an organic way."
This article originally appeared in HD's May 2021 issue.
More from HD:
The 36 Most Anticipated Hotel Openings of 2021
Hotelier Adrian Zecha Discusses His Latest Venture
4 Beautiful Salons Elevate the Self-Care Experience
The post Hotelier Circe Sher Makes Her Mark on the West Coast appeared first on Hospitality Design.