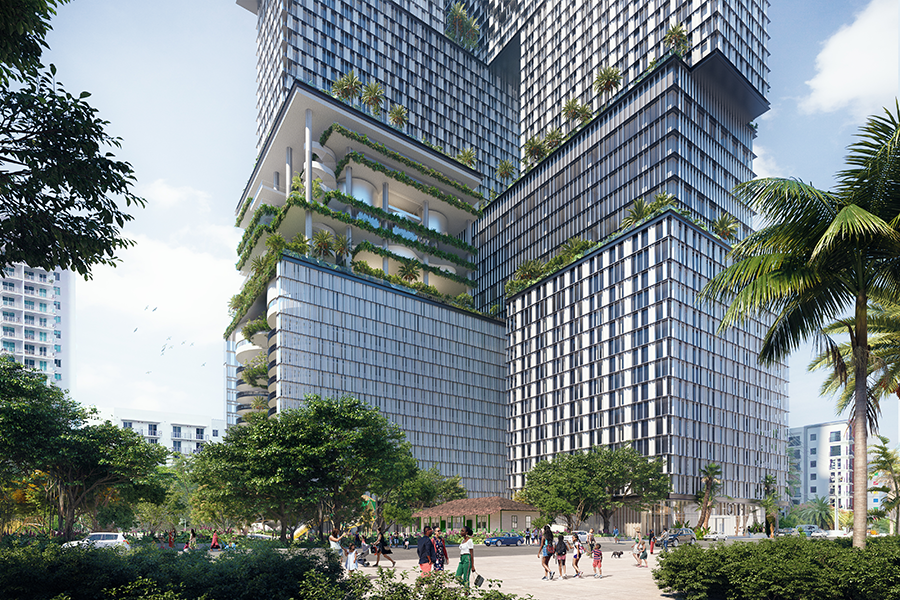 Treehouse Hotels is set to make its U.S. debut in 2023 as part of the 1 Southside Park mixed-use development in Miami. Treehouse Brickell is being crafted by New York-based firms Rockwell Group and SHoP Architects to evoke nostalgia and spark imagination as an urban-yet-earthy destination. Honoring the legacy of sister brand 1 Hotels, Treehouse Brickell will implement a range of environmental design strategies to conserve energy and water. Rainwater harvesting and low-carbon energy materials will be among the sustainable solutions included in the project.
"It's amazing to be part of such an incredible team, working with Barry Sternlicht, SH Hotels & Resorts, Starwood Capital Group, and JDS Development Group while collaborating with SHoP Architects and James Corner Field Operations, on the U.S.'s first Treehouse Hotel," says Rockwell Group partner Shawn Sullivan. "It's exciting to tell the brand's story through the design of its new Miami setting. Our design language references Brickell's surrounding environment, and layers in a casual and informal craftsmanship to the eclectic interiors."
Set against expansive views of the Magic City, the 191-room hotel will ascend 62 stories and feature interiors endowed with repurposed materials and found objects, such as reclaimed floors, wood beams, and mismatched lighting. The warm, whimsical atmosphere will be reminiscent of a boathouse as it draws inspiration from attractions like the Miami River. Two rooftop pools will crown the property, while the main F&B concept will feature a casual, indoor-outdoor experience spread across a terrace and private bar. A bright and festive eatery will be punctuated by a custom mural, rocking chairs, and Cuban-tiled floors, and an event space on the 25th floor will showcase exposed ceilings, wood frames, and lush vegetation.
The post Treehouse Hotels to Open First U.S. Property in 2023 appeared first on Hospitality Design.