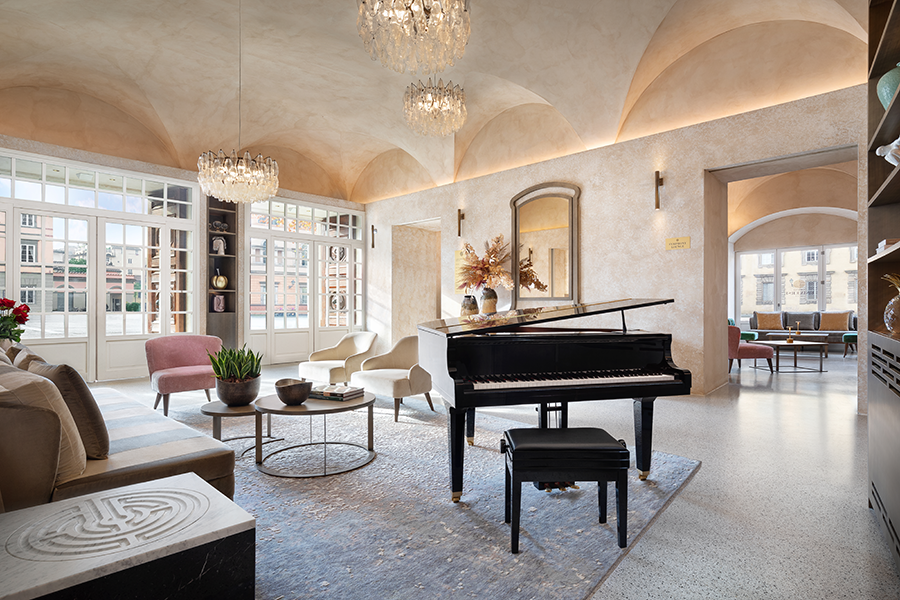 Marriott International kicked off 2021 with the inauguration of its 200th Autograph Collection Hotel, the Grand Universe Lucca, as well as its 50th Tribute Hotel: the Kinley Chattanooga Southside. The Luxury Collection is also slated to launch its 120th hotel this spring with the debut of Matild Palace in Budapest, Hungary.
All three collections are currently positioned to expand their global footprint to a total of nearly 70 new locations throughout 2021—including 24 new market entries. "We know guests are seeking to immerse themselves in the richness of the locale, to discover what defines the destination, and to experience one-of-a-kind hotels," says Marriott International global brand and marketing officer Tina Edmundson. "This has become increasingly important over the past year, as those who are waiting to travel are counting down the days until they make memories on the road again."
Following the opening of Grand Universe Lucca in Italy, Autograph is expected to introduce new entries this spring and summer with the launch of the Cloudveil in Jackson Hole, Wyoming and the Muir in Halifax, Nova Scotia, Canada. Plus, the Humaniti Hotel Montreal will further grow the brand's Canadian footprint later this spring, while the Marmorosch will mark the arrival of Autograph's arrival in the Romanian capital of Bucharest. The arrival of CAST Nanjing in China is also among the properties slated to roll out this year.
Among the 15 properties slated to join the Tribute Portfolio in 2021 are the Hotel Riomar, Ibiza in Spain and the HIYORI Chapter in Kyoto. This year's openings will take place in locales from Seville to Shenzhen, as well as in domestic markets like Atlanta and Washington, DC.
The Luxury Collection will welcome the Tasman in the Australian state of Tasmania and grow its footprint in Asia with the opening of Josun Palace in Seoul.
The post Marriott to Add 70 New Locations in 2021 appeared first on Hospitality Design.