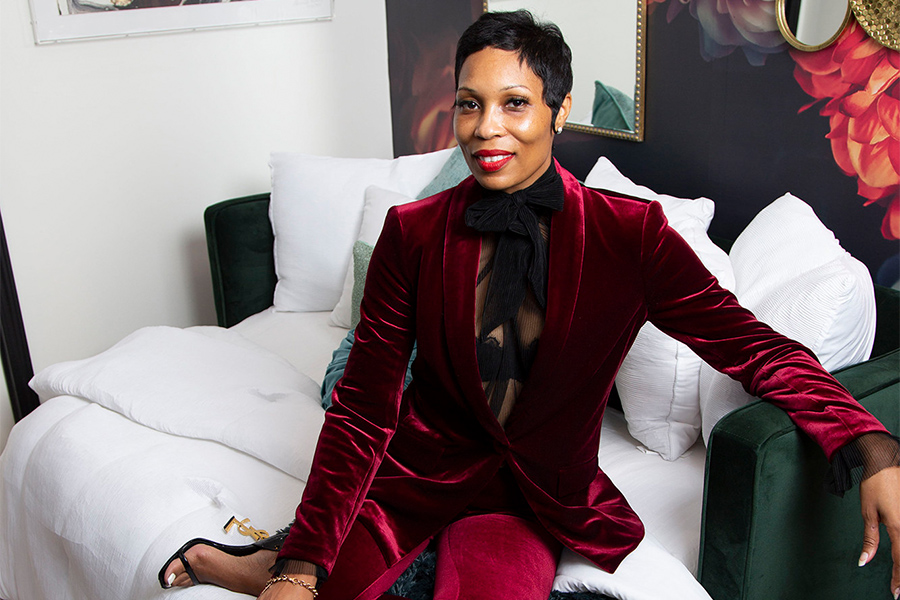 Based in Indianapolis, Robin Staten left her job in the undergraduate admissions office at Indiana University – Purdue University Indianapolis to start Tiny Urban Escapes, a boutique hotel company that converts shipping containers into unique semi-glass private suites, with the mission of bringing sustainable tourism and exciting new experiences to her local community.
What propelled your shift from education to hospitality?
There's this awkward, nagging pinch in your gut called 'purpose,' and I recall sitting in my office in the center of campus [at Indiana University – Purdue University Indianapolis] thinking how courageous [students] were to leave the comforts of home in search of their own story, their own voice, following their dreams. That was the day I decided that after 12 years of passion and dedication to the university, it would be my last semester as an employee. Although my decision was met with much fear and anxiety, I felt an overwhelming feeling of excitement and wonder knowing I was about to tap into my own life's purpose.
This epiphany led to Tiny Urban Escapes, one-of-a-kind, standalone suites in Indianapolis. What did you want to bring to the city?
I fell in love with the repurposing of shipping containers, as the tough steel exterior and transparent floor-to-ceiling glass reminded me of myself: powerful, strong, and resilient with a surprising element of allure, warmth, and expressiveness. I wanted to offer my home city an ultra high-design getaway, something fresh that would attract domestic tourists and serve as a fixture for residents that would blend into the community.
Who is your ideal guest?
I've coined the idea of Tiny Urban Escapes as 'triage hospitality.' Triage means prioritizing according to the urgency of the need for care. My goal was to create standalone private suites that act in direct response to those in need of a quiet space hidden within the city, specifically promoting reflection, restoration, and rediscovery. [We consider] what type of guest might naturally gravitate toward one suite—the bold, the freespirited, the naturalist—versus another. I took time to consider who that person is, designing a space that sparks their emotions and ignites their spirit.
You collaborate with all-women Chicago studio Siren Betty Design. How important is female empowerment to your vision?
Each suite offers a different vibe. The vibe permeates every experience we arrange that then aligns with the brand. I strategically partner with fiery female lead vendors and firms whose diversity, innovation, and creativity mirror [ours]. Future plans include a portfolio expansion, with Tiny Urban Escapes owned and operated by women hoteliers in thoughtfully selected secondary high-growth markets similar to Indianapolis.
This article originally appeared in HD's December 2020 issue.
The post Getting Away With Robin Staten appeared first on Hospitality Design.